Welcome to the Journal of Sierra Nevada History & Biography
David Kuchera and Jay Hester, Editors
Mark McLaughlin: Sierra Nevada Weather and Cultural Historian
The Winter 2015-2016 edition of Snowy Range Reflections is composed entirely with the works of Mark McLaughlin. As a member of the Sierra College Press Advisory board and contributor to the Sierra Nevada Virtual Museum of Sierra College, we greatly appreciate his continuing and colorful contributions. What the reader will find in his "Tahoe Nuggets" and other articles, is a writer long-versed in the stories located within the region of the Sierra Nevada mountain range.
Mark was trained as a Weather and Cultural Historian at the University of Nevada, Reno, has over 700 articles in print and currently is working on his seventh book. He has won numerous writing awards in Nevada, consults on CNN, the History Channel, and The Weather Channel, and is a frequent guest on National Public Radio. Living in North Lake Tahoe since 1978, Mark has especially researched the region of the Sierra Nevada range, though his articles encompass the Owens Valley, Reno, and Donner Summit as well.
Sierra College invites its readers to get comfortable, relax, and let Mark McLaughlin's writing carry your imagination to the actual places and people who contributed to the history of this remarkable region, the Sierra Nevada.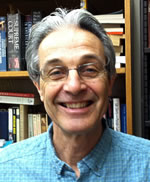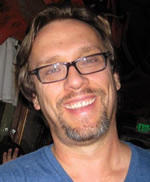 David Kuchera and Jay Hester, co-editors
Photo Credits
— David Kuchera: courtesy of the Sierra College Press
— Jay Hester: courtesy of the Sierra College Press
Image Sources
All images not credited were taken by or submitted by Mark McLaughlin. Contact him at www.micmacmedia.com
All images used in Sierra College Press eJournals are to illustrate the articles presented. These low-resolution images are presented purely for nonprofit educational and research purposes and are non-commercial. The source listings below indicate the repository location of the original image. For further information or to obtain a high-resolution image for publication, contact the source directly.


Disclaimer of Liability
* While every effort has been made to ensure that the information contained within these listings is accurate and up-to-date, the Sierra College Press makes no warranty, representation or undertaking whether expressed or implied, nor does it assume any legal liability, whether direct or indirect, or responsibility for the accuracy, completeness, or usefulness of any information.
* Hyperlinks to sites outside of these listings are provided as a convenience to users. The Sierra College Press is not responsible for the contents of any information provided by outside sites through these links nor does it assume any legal responsibility for the accuracy, completeness or usefulness of the information in the hyperlinks.
* The Sierra College Press accepts no liability whether direct or indirect for any loss or damage a person suffers because that person had directly or indirectly relied on any information stored in the hyperlinks or provided in the source listings.