Welcome to the Journal of Sierra Nevada History & Biography
David Kuchera and Jay Hester, Editors
On the Sierra Nevada: Women Writers of the 19th Century
The image of Gold Rush era California is a male dominated construct. More than ninety percent of the population in 1852 was male and in popular fictional accounts like Bret Harte's "Outcasts of Poker Flat" those women who were on the scene were cast as unsavory servants to the male legion. That, of course, is a false perception. Women of all sorts and classes traveled to "see the elephant" and though few in number were socially and culturally important to rapidly evolving California.
This issue of Snowy Range Reflections: A Journal of Sierra Nevada History and Biography presents an unique collection of 19th Century women writers of the Sierra Nevada. Among them: Louise Amelia Clapp (better known as Dame Shirley) whose letters documenting life in the raw, boisterous mining camps are some of the best primary source accounts of the period. In this edition we have included Dame Shirley's anecdote about a Christmas celebration.
Here as well is a colorful sketch by Jesse Frémont, the daughter of Missouri Senator Thomas Hart Benton and wife of the intrepid explorer John C. Frémont. Jesse Frémont lived in California's Mariposa County from 1858 to 1861 where she wrote her recollections later published as Mother Lode Narratives. From that little known work we offer "My Grizzly Bear."
Mrs. D. B. Bates sailed with her husband to California in 1850 where they operated a hotel in Marysville. From her work Incidents on Land and Water we share her memories of the hard life to be had in a mining town.
Philanthropist, women's rights activist, and prison reform advocate Eliza Farnham traveled to California via Cape Horn in 1849 following news of the tragic death of her husband in the gold fields. She and her children came to live in Santa Cruz on land left to her by her husband. In her published work California, In-doors and Out she described life in the mining culture of the gold country. We have included an excerpt.
Accounts of the "birth" of Golden California are rarely more first hand than those of Eliza Marshall Gregson, a native of England who with her blacksmith husband set out for California in 1845. For two years they lived at Sutter's Fort where her husband participated in John C. Frémont's Bear Flag Revolt. Later he helped to build the sawmill on the American River at Coloma where gold was discovered in 1848. A passage from Eliza Gregson's memoirs describing her arrival in Coloma, sawmill workers, and gold seekers is contained in this collection.
At nearly the same time Anna Gunn Marston lived as a child in Sonora California. Her father, a committed abolitionist who acquired the Sonora Herald newspaper, worked hard to see California admitted as a free state in 1850. Here Anna Gunn Marston describes her childhood in Sonora during the 1850s.
Life in the mining camps of California's Gold Country is also the theme of two of our other women writers of the Sierra Nevada. Luzena Stanley Wilson recalls her life in a camp called "Nevada" (later renamed Nevada City) as well as her experiences in a very early Sacramento. Lee Summers Whipple-Haslam also shares her memories of childhood in the rough mining camp of Shaw's Flat near Sonora.
This unique collection includes Eliza Poor Donner Houghton's gripping story of life and death in the frozen Sierra. Eliza, the youngest daughter of George Donner who helped organize the ill-fated party, remembers the terrible misery of the trapped band at Donner Lake.
Prohibitionist and women's rights advocate Caroline Churchill, from her Over the Purple Hills, or Sketches from Travels in California, recalls her visit to the jewel of the Sierra, Lake Tahoe. Travel memories also dominate the writings of three more women writers who share their reactions to Yosemite Valley. Grace Greenwood, Sue Sanders and Mary Wills, all 19th century visitors to the cathedral of granite, describe Yosemite in terms ranging from "haunting" to "sublime."
All in all this edition of Snowy Range Reflections is one our finest. A very special thanks goes out to the Center for Sierra Nevada Studies director Gary Noy for collecting these rare, first hand accounts of life in the shadow of the "Range of Light."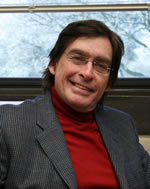 And my heartfelt thanks to our splendid Fall 2011 interns Lydia McNabb and Gabriel Schlaefer for their hard work on this edition and on our upcoming editions of Snowy Range Reflections.