April 25
Exploring Argentina
by Dr. Alex Amigo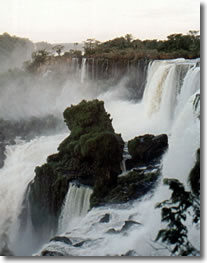 Argentina spans broadly from lofty mountains to low wetlands and from arid deserts to lush forests. Entire regions of the country are characterized by their own unique climates, landscapes, plants, and animals. Rich in human and natural history, Argentina is a must-see South American country.
Join Sierra College Professor of Earth Sciences, Dr. Alex Amigo in a slide-illustrated overview of Argentina—places and features such as the Patagonian steppe, Pampas grasslands, Iguazu Falls and the Perito Moreno Glacier complex. A native of Argentina, Dr. Amigo will lead a 90-day study course this fall.
May 2
An Island of Flowers
by Albin Bills
Table Mountain, a remarkable volcanic mesa near Oroville, supports a magnificent remnant California's rich wildflower biodiversity. Each spring hundreds of visitors converge on this botanical island to enjoy and photograph its spectacular and colorful floral displays. Sheets and plumes of dazzling color surround vernal pools, expansive grasslands, and plunging waterfalls.

Albin Bills is author of Wildflowers of Table Mountain. He studied this unique area throughout his entire career teaching field biology at Butte College.
October 24
Arctic National Wildlife Refuge
Joe Medeiros, Diane Carney, Laird Thompson

Professors Joe Medeiros (Sierra College) and Diane Carney (American River College) join oil exploration specialist Laird Thompson in a discussion of the Arctic National Wildlife Refuge in northern Alaska. Together they will discuss the biological phenomena, the ecological situation and the potential for oil and natural gas development in ANWR. Always on the table for future extraction by energy providers, ANWR is a colossal conundrum for America—preserve it or exploit it?
November 21
A Natural History of Belize
David Wyatt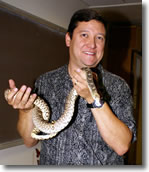 Biologist and eco-tour leader David Wyatt will present an illustrated slide and video overview of the Central American nation of Belize. This spectacular tropical country has chosen to preserve large tracts of lands for wildlife, habitat, and ecotourism. This presentation will explore and review the broad variety of habitats and typical fauna of Belize—from tropical rainforest, tropical savanna, and mangroves to the coral reefs of the cayes. The noteworthy Mayan civilization of Belize will also be examined with visits to ruins of Classic Mayan cities.
---