Lectures 1998
Ecuador!
by Dick Hilton and Shawna Martinez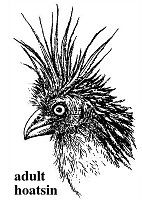 While the smallest of the Andean countries, Ecuador harbors a rich assortment of plant and animal species. Located on the Equator, its habitats range from the Galapagos Islands to warm and sandy coastal beaches to high volcanoes and even hot lowland jungles. Spectacular volcanoes, including Cotopaxi at more than 19,000 feet, dominate the Andean highlands. The Ecuadorian rain forest hosts an incredible array of vegetation as well as animal species such as monkeys, macaws, parrots, the strange and secretive hoatsin and even freshwater dolphins.
The Galapagos Islands, famous for their unique biodiversity and significance to evolutionary theory are treasures without comparison. Join Sierra College professors, geologist Dick Hilton and biologist Shawna Martinez in this slide-illustrated presentation summarizing the rich but fragile biological and geological diversity as seen and photographed during numerous expeditions to this South American country.
Folk Medicine of the Kekchi Mayan
by John Bringhurst, M.D.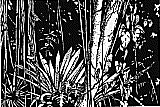 When John Bringhurst first went south to Guatemala for a two-year mission for the Mormon Church in 1976, he found himself living among the Kekchi, a group of Mayan descendants who have maintained their language and culture since pre-columbian times. His work introduced him to the efforts of local folk healers who had little or no contact with modern Western society or its medicine. Later, as a medical school student at UC San Diego he wrote a thesis on Kekchi folk healing, including the use of medicinal plants. He worked for a time with Shaman Pharmaceuticals, noted for its efforts to develop modern medications from tropical plant remedies.
Dr. Bringhurst, who speaks fluent Spanish and Kekchi, has made numerous trips to this region of Guatemala to study the language, culture and folk healing of the people. While practicing internal medicine as a Family Physician in Woodland, he nonetheless maintains an active interest in the fascinating world of botany and folk medicine. His slide-illustrated lecture will review the history, folk healing, ethnobotany and medicine of the Kekchi Mayan.
The Range of Light: a Sierra Nevada Environmental History
by David Beesley, PhD.

John Muir, perhaps America's most famous naturalist and conservationist, called the Sierra Nevada "the Range of Light", owing to its snowy and glowing high-country, often seen from great distances, even during hot and shimmering summers. This 400-mile single block of massive granite once supported roaring snow-melt rivers, luxuriant conifer forests and wildflower-garden meadows. Native peoples utilized its natural resources for thousands of years, migrating east-west and low-high, depending upon the season and the resource.
The range's long and peaceful past has been abruptly interrupted during the past 150 years by resource-hungry gold miners, lumbermen, sheepherders and the like. Today, this same geographic region is being strained to serve the wants of humans: rangeland, minerals, lumber, wildlife, recreation, preservation, development and housing. Professor Beesley, Sierra College historian, has authored scores of publications related to human use of this rich resource. His slide-illustrated lecture will review the human phases of utilization in the Sierra and will address the need to carefully manage, in a sustainable fashion, this resource for the future of California.
Along the John Muir Trail
by Joe Medeiros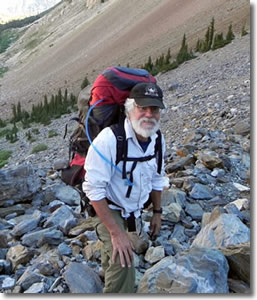 John Muir is California's most renowned conservationist. His tireless work and writings elevated the concepts of national forests and national parks throughout America. Much has been named in his honor, including a 215 mile-long trail through California's renowned Sierra Nevada. Hiked in portions or in its entirety, it wanders through glorious meadows and alpine gardens, along energetic creeks and rivers, through lofty passes and between magnificent mountain peaks.
Join Sierra College botanist Joe Medeiros in a slide-illustrated lecture along this high Sierren path. From Yosemite Valley at 4,000 feet elevation to Mt. Whitney at 14,946 feet, his presentation will discuss routes, climbs, methods and techniques used to enjoy the alpine and subalpine ecology of this splendid trail.
Stories of the Yuba
If you haven't yet seen this touching and beautiful film about our nearby Yuba River, here's your chance. Nevada City filmmaker Gregg Schiffner presents his most recent film, a sensitive and spectacular documentary about the history, present and future of the Yuba River.
Conversation With a Tramp: An Evening with John Muir
by Lee Stetson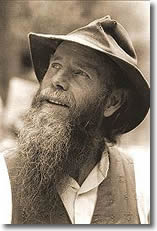 Back again for his annual performance at Sierra College, world renowned actor Lee Stetson of Yosemite will return to do another one-man play on the life of California's most famous conservationist, John Muir. The setting is Muir's home, awaiting the outcome of a twenty-five year battle for Hetch Hetchy Valley. That unique Yosemite-type valley is threatened with flooding by dam-builders and the City of San Francisco.
As he waits, Muir describes his ride in a wind-storm atop a 100 foot fir tree, and his climb and near disaster alongside the Yosemite Falls. His final stirring defense on behalf of Hetch Hetchy is richly moving—and a fine model for environmental defense even today.
Dinosaur Day
Drop by and join in on the fun any time between 10 a.m. and 5 p.m. Announcing new additions to its dinosaur collections (two skulls of dinosaurs collected by Sierra College students and staff, a Triceratops and a Pachycephalosaurus), we'll exhibit them along with other museum dinosaur collections. Available to see and touch will be dinosaur bones, gastoliths (stomach stones), molds and casts of dinosaur teeth and bones. There will be lectures and videos, dinosaur art and artist inaction, museum preparators working on real fossils and lots more. Here's your chance to talk to the scientists who have found, excavated and published their work on American dinosaurs.
Botswana and the Okavango Delta

by Alexander Coke Smith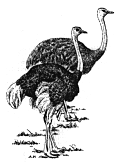 The Okavango Delta is truly one of the world's last great wildernesses. Situated in the midst of Botswana's vast desert and acacia scrub wilderness, the Okavango is an island of biodiversity. Home to great herds of elephants, cape buffalo, black wildebeest, red lechwe, and many other hooved animals, the Delta supports hundreds of species of wildlife. Come explore the biological richness of this phenomenal region through this photo essay which will present a detailed account of the region's natural history: lots of up- close and personal photos of wild mammals and birds. We'll also discuss some of the ecological problems facing this complicated ecosystem.
Coke Smith is an avid naturalist and excellent photographer. He is also owner and director of La Selva Expeditions which arranges and leads nature tours throughout the world.
Up Close With Primates
by Kristina Casper-Denman

Kristina Casper-Denman has had some very interesting jobs! Her research includes working with various primates, both in captive and in wild situations. She has worked with infant monkeys at the NIH primate center, chimpanzees at primate sanctuaries, and has done fieldwork with howler and capuchin monkeys in Costa Rica. This program will compare work with captive and wild primate populations in the attempt to unravel the mysteries and intrigues of primates, our closest living relatives. Kristina will also update us on the status of endangered primates in the world. Kristina is adjunct professor of anthropology at Sierra College.
The Future of the California Delta and San Francisco Bay Estuary
by Mike Fris, U.S. Fish and Wildlife Service

Forty percent of California's watershed is drained through the Delta and San Francisco Bay Estuary. This largest delta/estuary in the west is both highly productive and highly over utilized. Through this richly diverse region runs the urban water supply of two-thirds of California. A multi-billion dollar state and federal project (CalFed) has begun to restore delta/estuary ecosystems, provide improved water quality for both nature and cities, control delta floods and assure reliable water supplies for future California.
Mike Fris, Supervisory Biologist for the USFWS will review the project to date and will discuss its current activities.
Headwaters!!!
by Doug Thron, Nature Photographer and Joan Dunning, Nature Writer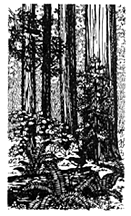 Nature Photographer Doug Thron returns to Sierra College with his stunning multimedia slide show on the Headwaters ancient redwood forest. It shows not only the lush beauty of the forest but also the shocking destruction caused by MAXXAM's liquidation logging practices. Photos include a 50-foot waterfall in Headwaters, deep pools filled with Pacific giant salamanders, images of homes destroyed by a landslide that was the result of a MAXXAM clearcut and even photos of Julia "Butterfly" Hill the brave young woman who has camped 180 feet high in an old growth redwood for seven months to protest the destruction of this unique forest.
Accompanying Thron will be the highly acclaimed nature writer, Joan Dunning. Together, she and Thron have created a provocative new book about Headwaters, From the Redwood Forest.
Working at Cross-Purposes: Rivers and River Management in California
by Professor Jeff Mount, UC Davis Geology
Dr. Jeff Mount is not your ordinary geologist. He is a licensed whitewater river guide who takes his classes down rivers to see geology close-up. His research has spanned exploring for life's origins, major extinction events and global environmental change. More recently he studies the geomorphology of rivers and their watersheds. His popular book, California Rivers and Streams: The Conflict between Fluvial Process and Land Use and this lecture tell his story: Despite 100 years of efforts with dams, levees and other contrivances, we cannot prevent flooding of the floodplain. Yet a substantial majority of planners, developers and floodplain dwellers appear to believe otherwise.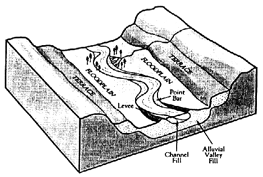 California's multipurpose dams are dominated by water storage and hydroelectric missions—often making them ineffective during storm events. Levees built to control floodwaters often, if breached, exacerbate flood damage. By preventing small and intermediate floods, our dams and levees have lulled us into a false sense of security. And we continue to develop in the floodplain. Professor Mount believes that unless we break the cycle of serial engineering of our rivers we will continue to see increased flood damage and associated human suffering. It may be time to turn the flood control paradigm upside down by reuniting rivers with their floodplains. Professor Mount's arguments force us to reevaluate the current uses of California's rivers, and his clear-headed reasoning will inform debates about the future of rivers everywhere.
Surviving Winter
by Joe Medeiros, Botanist, Sierra College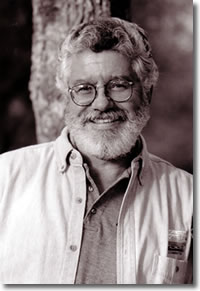 What happens when the days get shorter? The evening temperatures drop to below freezing? The snowpack piles up, high above your den? Surviving winter is the topic of this slide-illustrated lecture that will discuss survival strategies of plants and animals during the long winters of the northern hemisphere.
Learn about plants that make anti-freeze, others that freeze solid, small mammals that huddle with others for warmth, others that stay active in sub-nivean chambers all winter long. Focused on the plants and animals of mountain ecosystems this program reviews migrations, hibernations, tolerations, and a variety of ways to deal with this "not so friendly" season.
---