Lectures 2006
February 24
Walking the Ishi Trail: A Synopsis of Ishi's Life Story Told

by Richard Burrill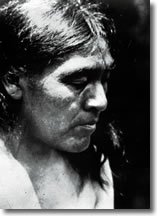 Author Richard Burrill tells a story that is often difficult for his audience to fully comprehend. Ishi was a child when his Yahi/Yana people were murdered in a series of massacres by settlers in the northern Sierra. The child Ishi and a small group of his relatives retreated into the wilderness for almost thirty-five years. They called it the Long Concealment.
On August 28, 1911, hungry and alone, and wearing his hair burned short in mourning, Ishi wandered to the outskirts of the town of Oroville and was found at a slaughterhouse. The "Wild Man of Oroville" as the newspapers called him was soon whisked off to anthropologists at the University of California in Berkeley. Five years later, Ishi was dead of tuberculosis. But, before his death, his stories provided a rich body of knowledge that led to a deeper understanding of California's rich cultural history. Berkeley anthropologist Theodora Kroeber wrote, "Howsoever one touches on Ishi, the touch rewards. It illuminates the way."
An authority on the life and ways of Ishi (Ishi Rediscovered and Ishi in His Second World), Richard Burrill is now completing his third publication related to this celebrated native Californian. In addition to lectures on Ishi, Burrill conducts seminars and workshops on Ishi and native American thoughts and ways for organizations including the California Academy of Sciences.
March 17
Africa's Blue Nile and Its People—Rafting the African Nile

By Scott Armstrong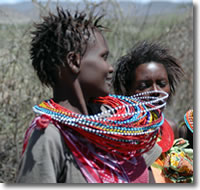 When a Canadian and a New Zealander got this crazy idea to raft Africa's entire Nile, they ended up contacting Scott Armstrong, owner of All Outdoors in Coloma. It seemed they had a problem—they didn't know how to raft whitewater.
In two rafts and 2 kayaks, Scott and his partners guided a total of 6 people through the Blue Nile's wildest rapids, through mountainous Ethiopia until the river entered Sudan and quieted down for the long ride to the Mediterranean.
They explored the source of the Africa's Blue Nile, essentially a trickle and followed it into Lake Tana where they began their journey at Bahidar. For nearly 40 days they followed the Nile as it grew in speed and volume, at times attaining a thundering 80,000 cubic feet per second. Through rapids larger than those of America's famous Colorado River, they ventured into the "Grand Canyon of Africa" where the river would sometimes careen downward through gashes in the land only 8-feet wide. Traveling sometimes up to 40 miles in a day, the group traveled nearly 800 miles to Bambudi at the Sudan border. There they bid farewell to those who would continue through Sudan and Egypt—another 2200 flatwater miles.
Scott's photos tell the adventurous whitewater story, but it was the Ethiopian people that stole his heart. From the big city to the villages, the Ethiopian people opened themselves up to the crazy bunch of boaters. They ran along the shorelines, waved, sang, and cheered the flotilla along. They giggled with laughter, screamed from fear of the first sight of white people, and even tried to rub the white off the crews' skin. Scott's photographs capture this kindness and open friendship—the kind we all long for.
March 17-19
Petrified Wood Identification Seminar

By Dr. Walt Wright
A workshop on petrified wood.
April 21
The Spirit of John Muir
A one-man play written and performed by Lee Stetson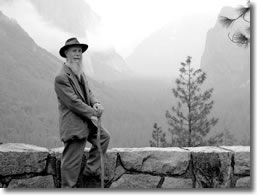 Join renowned actor Lee Stetson in a lively romp through some of the very best of Muir's grand and thrilling adventures in his beloved western wilderness. "The Perilous Night on Mount Shasta" describes Muir near-freezing experience in the midst of a howling blizzard; simultaneously being boiled and blistered while hopping into and out of the mountain's hot springs.
Muir recounts his astonishing ride down a Yosemite Valley canyon wall on a snow avalanche as well as the climbing of a 500 foot wall of winter ice that forms like a cone beneath Yosemite Falls. All amazing and true adventures, tonight's stories also include Muir's encounters with a mighty Yosemite earthquake, dangerous ice crevasses in Alaska, snow blindness, and much more—all liberally salted with Muir's wilderness philosophy. The Spirit of John Muir revolves around the health and invigoration one acquires when one fully and joyfully engages wildness.
May 5
A Naturalist in Australia

by Dick Hilton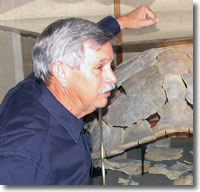 Professor of Geology and Chair of the Natural History Museum, Dick Hilton will share photographs and stories of his recent visit to "the Red Continent". Dick and his wife Kristen are avid birders and wildlife photographers. They have led natural history trips to wild places throughout the world, including Africa, South America, Galapagos, Baja California, and Alaska.
Tonight's focus will be on the natural history of south/central and southeastern Australia as well as Tasmania—Kangaroo Island, the Great Coast Road, the Great Continental Road, Buffalo Mountain, the Snowy River country, the Blue Mountains and Wollemi National Park.
April 29
California Native Plant Sale and Wildflower Show
Wildflower show-spectacular native plants in bloom
Wildflower walk with botany instructor Shawna Martinez at 11:00 am
Native plant gardening advice: bring your questions & talk to experts
California native trees, shrubs, perennials, and seeds
Books, poster, and note cards of native plants
Descriptions for Fall 2006 lectures are not available.
---