Welcome to the Journal of Sierra Nevada History & Biography
David Kuchera and Jay Hester, Editors
Seventeen Little-Known Figures from Sierra Nevada History
This edition of Snowy Range Reflections: A Journal of the History and Biography of the
Sierra Nevada offers an exciting preview of a forthcoming book written by
historian and former Director of the Center for Sierra Nevada Studies Gary Noy. From a draft of Untangled Shadows: Tales of the Sierra Nevada we have selected seventeen little known figures from Sierra Nevada history.
Here you will read about:
"Autoist" Alice Huyler Ramsey, who in 1909 became the first woman to drive across the United States. Her 59 day odyssey culminated in crossing the Sierra Nevada near Lake Tahoe.
Edward Fitzgerald Beale, soldier, spy, ambassador and the only commander of a "camel corps" in the southern Sierra Nevada.
Burnette Haskell, lawyer, publisher, labor activist and founder of the Kaweah Colony located in the foothills below Giant Forest. The controversy over his utopian community led to the establishment of Sequoia National Park.
Dr. Yee Fung Cheung one of the thousands of Chinese who immigrated to California during the Gold Rush, stayed on to found the Chew Kee Herbal Medicine store in Fiddletown.
Horatio and Charles Livermore, the sons of a visionary father who in 1895 completed the peerless Folsom Hydroelectric Power Plant bringing electricity to Sacramento and electrifying the world.
Geraldine McConnell, the woman most responsible for the establishment of the Columbia State Historic Park.
John Conness, a United States Senator who fought to win approval of the Yosemite Valley Grant Act, a bill signed by President Lincoln that established a precedent that protecting areas of great natural beauty should be a national priority.
Lew Welch, a "Beat" generation poet who lived a secluded and tragic life. Yet his inspirational work influenced preservation of the Sierra Nevada.
Mary Winslow, who in the 1890s traveled alone throughout California photographing such scenic wonders as Yosemite Valley.
Okei Ito, one of the founders of the Wakamatsu Tea and Silk Colony in Gold Hill, the only settlement outside of Japan established by Samurai warriors.
Native Americans Mary Potts, an activist and publisher, and Judith Lowery, whose art depicting her Maidu heritage is part of the permanent collection of the Smithsonian's National Museum of the American Indian.
Robert Underhill, a rock climbing legend who taught European techniques to climbers in the 1930s which led to some of the first assents of the famed granite walls of Yosemite Valley.
Moses Rodgers and Edward P. Duplex were pioneer African-American civic leaders. Rogers, born a slave in Missouri came to California in the 1850s and became one of Stockton's most respected citizens. Duplex became an early Gold Country entrepreneur and was ultimately elected mayor of Wheatland.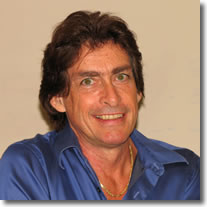 All in all seventeen remarkable but little known individuals remembered among many
others in Gary Noy's upcoming book Untangled Shadows: Tales of the Sierra Nevada.
Enjoy!