California Gold Rush
Gary Kurutz
Author/editor
In February 2008, Gary Kurutz, Director of Special Collections of the California State Library, presented a lecture on "The California Gold Rush" to the Sierra College class named Interdisciplinary 6: The Sierra Nevada.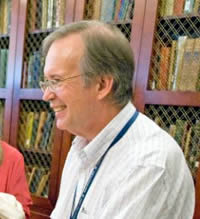 This presentation focuses on Kurutz' "word pictures" of the California Gold Rush, the mid-19th century event that transformed American Western and World History. Kurutz examines the economic, political, environmental and social impacts of this seminal historic event using the actual words of the participants.
Since 1980, Gary Kurutz has served as Director of the Special Collections Branch of the California State Library in Sacramento. Special Collections includes the California History Section, Sutro Library, General Rare Book Collection, and Preservation Office. Previously, he held positions as Head Librarian, Sutro Library; Library Director, California Historical Society, and Bibliographer of Western American at the Henry E. Huntington Library. Additionally, he has served as Executive Director of the California State Library Foundation and is a faculty member of the California Rare Book School at UCLA. He has received awards from The Book Club of California, California Historical Society, California Committee for the Promotion of History, Commonwealth Club of California, Oregon-California Trails Association, Sacramento Book Collectors Club, and the Sacramento County Historical Society.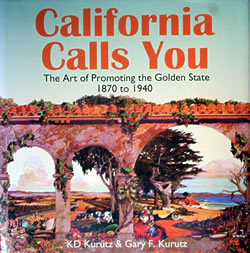 Kurutz has authored, edited or contributed to dozens of publications. He compiled the definitive bibliography on Gold Rush history, The California Gold Rush (1997). He wrote, with his wife KD Kurutz, California Calls You: The Art of Promoting the Golden State 1870 to 1940 (2000). Gary contributed a chapter to Yosemite: Art of an American Icon (2006).
Now semi-retired, Kurutz is currently working on a bibliography of the Yukon Territory and the Klondike Gold Rush.
The following was part of a classroom presentation. As a result, there may be references to charts, diagrams, photos or other unseen imagery.
This presentation was originally a "SierraCast," a podcast from the Sierra College Center for Sierra Nevada Studies website, the Sierra Nevada Virtual Museum, which was online from 2005-2012.
This presentation begins with Gary Kurutz discussing his long career in government service, which began during the administration of Governor Moonbeam, Jerry Brown.
This presentation is 48 minutes. Introduction read by Gary Noy, Director emeritus of the Sierra College Center for Sierra Nevada Studies and former Editor-in-Chief of the Sierra College Press
Photo credits:
Gary Kurutz in the J.S. Holliday Room of the California State Library – courtesy of the California State Library
California Calls You book cover – courtesy of Sierra College Library
---