A Profile of Stephen Barooshian
by A. Thomas Homer
Editor of the Auburn Journal, 1988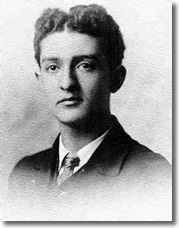 With the conviction of a man who uses words like a surgeon uses a scalpel, Stephen M. Barooshian said "If I hadn't come to Auburn, I would be dead."
Barooshian came to Boston from Armenia in 1914. His early life following the death of many of his family members at the hands of the Turks was filled with abuse and malnutrition. "I left Boston and came to California in 1917 when the doctors told me I had to be in a dry climate because of respiratory problems," Barooshian recalled.
It was at Stanford University that Barooshian met his lifelong friend and Auburn resident John Robinson. A few years later Barooshian arrived in Auburn to begin his teaching career. "John was the only person I knew and we remain friends today" he said
"All my life I have been lucky," he said. "When I earned my degree in history I knew I would need something special to get a job. My professors made me Phi Beta Kappa and it was placed on my application to Dr. John Engle who was principal at Placer High School.
"He didn't even interview me because I was Phi Beta Kappa," Barooshian continued. "When he saw me he wondered what kind of a teacher I would be." Because of his early life in Armenia, Barooshian said he was small and looked weak.
"But after the first year Dr. Engle gave me the biggest raise any teacher had ever received. I'm not saying this to brag, but I was a good teacher. I have just average intelligence, but I tried to teach with enthusiasm."
Barooshian became so well known for his enthusiasm that Engle once remarked that his history teacher should have been an actor instead of a teacher.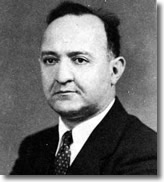 An avid student of history, Barooshian feels that throughout his teaching years his primary goal was to put in the hearts of his students the basic moral principles taught by history. "The greatest teacher in the world is history," he said.
After teaching 15 years at Placer High, he went on to teach another 25 years at Placer Junior College. "I dramatized history and tried to leave lasting impressions," he said.
Barooshian remembered in one class when he was discussing the death of a French leader, one girl passed out as he was describing the event. "I never did that again," he said.
After his teaching career ended, the popular Barooshian spent a lot of time bringing his love of life and Auburn to community groups through a series of addresses to community organizations. "I'm proud to have given the key address to three Sierra College graduating classes," he said.
Looking back at his years as a teacher, he tried to select certain events that stood out in his memory. "It is difficult to pick out a few events," he said, "every day of my teaching was a memorable moment."