Contributors to This Issue
Gary Day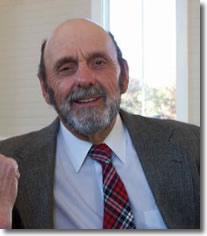 Gary Day is a Board Member of the Rocklin Historical Society and the long-time editor of the society's newsletter, the Quarry Quarterly.
A. Thomas Homer
A. Thomas Homer was a veteran newspaper reporter who was Editor of the Auburn Journal and the Colfax Record for many years. He wrote hundreds of articles chronicling Sierra Nevada local history. Homer was also the author of Auburn and Placer County: Crossroads of a Golden Era, published in 1988. Homer died in 2004.
John McFarland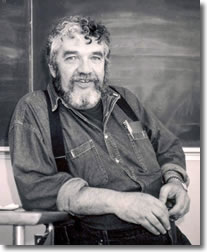 John McFarland graduated from Loyola University in 1959 with a triple major in English, History, and Philosophy. He taught High School English and History in Los Angeles for six years following graduation.
In 1967, after three years of graduate school at UC Santa Barbara, John was hired to teach Western Civilization and American History at Sierra College. He taught at Sierra College for 32 years. During his long tenure at the college, John chaired the Faculty Senate twice, was Chair of the Educational Requirements Committee for ten years, and served as Chair of the History Department for eight years.
In 1995 John was awarded the Gerald Hayward Award for Excellence in Teaching, given annually by the California Community College Board of Trustees. He was President of the statewide Faculty Association of the California Community Colleges (FACCC) from 1974 to 1975. He has written over 100 articles for the FACCC periodical since 1973. Faculty Philippics, published in 2002, is a collection of some of these articles.
Dr. Debra Sutphen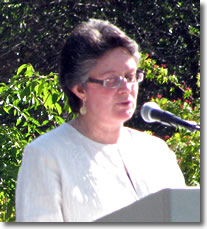 Debra Sutphen earned Bachelor's and Master's degrees in History from Northern Arizona University, Flagstaff and a Ph.D. in U.S. and Public History from Washington State University, Pullman. She joined Sierra College in 1999 as Assistant Professor of History and earned tenure in 2004. Professor Sutphen joined the Standing Guard team in 2000 as Project co-Historian with Professor Lynn Medeiros and co-published with the Standing Guard Publication Group (Prof. Rebecca Gregg, Prof. Tom Fillebrown, Prof. Lynn Medeiros, Prof. Pamela Johnson) Standing Guard: Telling Our Stories (Sierra College Press, 2002).
Since 2005 Dr. Sutphen has served Sierra College as Associate Dean and Dean of Liberal Arts. She has remained active in the Standing Guard Project through coordination of the college's 2007 Honorary Degree Ceremony and speaking engagements regionally and locally regarding the project, Japanese Americans in western American history, and oral history education.
Harold Weaver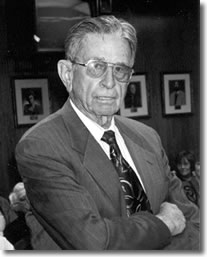 Born in 1906, Harold Weaver arrived at Placer College as an instructor in 1938. In 1948, he was named College President, and would continue to serve the college as president until 1971.
During his years in office, Placer College changed its name to Sierra College and moved its main campus from Auburn to Rocklin. In 1962, Nevada County joined a huge new Sierra Junior College District. Weaver Hall on the Rocklin campus is named in his honor.
Harold Weaver passed away in 2002.