Farewell to Manzanar, 1973
Jeanne Wakatsuki Houston and James D. Houston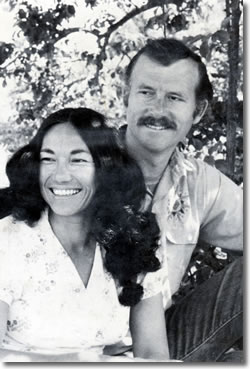 Jeanne Wakatsuki Houston (1934– ) was born in Inglewood, California, the daughter of Issei (first-generation) and Nisei (second-generation) Japanese American parents. During World War II, seven-year-old Jeanne and her family—along with 10,000 others—were detained for three and a half years at Manzanar. Now a National Historic Site, this Japanese American internment camp was located in the eastern Sierra Nevada, near Lone Pine, California, at the base of Mt. Williamson.
In 1973, she published her memoir, Farewell to Manzanar, which was cowritten with her husband, novelist James D. Houston. Widely used in school curricula throughout the United States, Farewell to Manzanar was adapted into a television movie in 1976.
Read by Barbara Vineyard, President of the Sierra College Board of Trustees. Recorded at a live performance on November 2, 2010.