Frances Theodora Parsons (Mrs. Wm Starr Dana )
(1861-1952)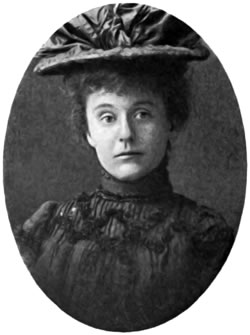 A botanist and author during the late 19th and early 20th centuries, Frances Theodora Smith Dana Parsons (1861-1952) wrote four popular botanical and nature books. Her earliest works were published under the byline "Mrs. William Starr Dana."
Born in 1861 in New York City to N. Denton Smith and Harriet Shelton Smith and educated at the exclusive Miss Comstock's School, Frances developed a lifelong love of nature and wildflowers during summers spent at her maternal grandparents' home located between the Hudson River and the Catskill Mountains near Newburgh, New York.
In 1884, Frances married William Starr Dana, a Commander in the U.S. Navy. Dana would die in the flu epidemic of 1890. During her mourning period, Frances took long walks in the countryside and rekindled her love of wildflowers. These nature walks resulted in her first and most popular book, How to Know the Wildflowers (1893), considered the first field guide to North American wildflowers. The book was a best-seller, with the first printing selling out in five days. How to Know the Wildflowers received endorsements from many prominent individuals, including Theodore Roosevelt and Rudyard Kipling. The work went through several editions in Parsons's lifetime and remains in print.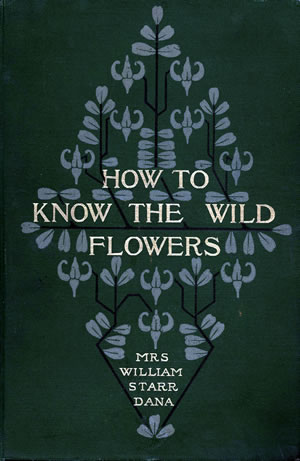 In 1896, Frances remarried. Her second husband was James Russell Parsons, Jr., a professor and author in the field of education, treasurer of the University of the State of New York at Albany, a politician in New York State and later a diplomat—Consul General at Mexico City under President Theodore Roosevelt, a friend of Frances' family since childhood.
In 1899, Frances wrote a companion book as a follow-up to her successful wildflower guide entitled How to Know the Ferns.
Frances Theodora Parsons did not write any other books until 1951, when she privately published an autobiography, Perchance Some Day (1952).
In addition to the writing, Frances was very involved in the politics of her era. She was a strong advocate for woman suffrage and active in the Republican and Progressive parties, including managing an early campaign for future New York City Mayor Fiorello H. La Guardia, when he ran for President of the Board of Aldermen. Frances worked tirelessly for wounded World War I veterans, the New York City public schools, and the protection of Central Park.
Frances Theodora Parsons died in 1952 at the age of 90.
Image Credits
- Dana (aka Frances Theodora Parsons): Portrait from The Fern Bulletin, volume 10, number 1 (1902).
- Portrait originally supplied by her publisher, Charles Scribner's Sons.
- Book Cover of Mrs. William Starr Dana, How to Know the Wildflowers (New York: Charles Scribner's Sons, 1895)