Welcome to the Journal of the Sierra College Natural History Museum
Joe Medeiros and Jennifer Skillen, Editors
Six on the Sierra: Rock Stars
For this issue the eJournal editors of the Sierra College Press have chosen to combine efforts and publish two parallel eJournals. Reaching back into our archives, we found that there are topics that our eJournal readers might enjoy reading and hearing.
Over the years the Sierra College community has enjoyed lectures by noted authors, artists and scientists. In many cases we have recorded these lectures and they exist as audio files—some "published" and others simply archived. Through the efforts of the Sierra College Press, the Center for Sierra Nevada Studies, the Sierra College Natural History Museum and numerous professors who have recorded lectures in their classes (especially Environmental Studies and Sustainability 6, "The Sierra Nevada"), we have assembled a selection of these audio files to make available to our eJournal readers.
We have chosen to highlight six such lectures for the Journal of the Sierra College Natural History Museum and another six for Snowy Range Reflections (Sierra Nevada History and Biography). Since our focus is the Sierra Nevada, we have chosen this selection of authors, artists and speakers that delivered lectures or made presentations at Sierra College.
For this eJournal, we look to the physical Sierra— its origins, shaping forces, early life and recent changes. This collection ranges from 2006 to 2012. Gary Noy, Emeritus Editor-in-Chief of the Sierra College Press, begins our collection by sharing a delightful Native American myth of the origins of "Crows Range." Authors and lecturers Frank DeCourten, Dick Hilton, Tim Palmer, and Laird Thompson join in to provide additional perspectives on this complex landscape. We end with a lecture by Royal Robbins, a world-famous rock climber whose close-up experiences with the Sierra's geology are historic.
We hope you enjoy these collections—samples that we think are very descriptive and certainly fitting as we celebrate the history, present, and future of our home range, the Sierra Nevada. We invite you to have a look at both eJournals—each filled with hours of exciting and meaningful words.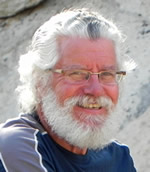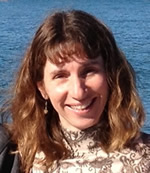 Joe Medeiros and Jennifer Skillen, co-editors
---