Women in Nature: A Gallery of Influential and Pioneering Female Naturalists
Joe Medeiros and Jennifer Skillen, Editors
Since the beginning of humanity, women have been interested in science, mathematics, natural history, and all things wild and intriguing. Historically, however, they usually deferred to the gender notions of their time and, for the most part, left those vocations to men. Thanks to the early female pioneers in these fields, the ice was broken and all of these disciplines have since been further enriched by the brilliant talents of many women scientists and naturalists. This collection of nineteen such people are only a few in the long list of bright, gifted and persevering women who ignored the societal barriers imposed upon them, and contributed to the growing field of natural history.
Chronologically, in this collection of a few such women, we begin our tour with Maria Sibylla Merian, a German who identified not only with plants, but especially with insects. Her studies and detailed illustrations focused especially on metamorphosis and filled volumes of publications that continue to be sought as collector's items today. From Europe to Suriname, her reputation was world-wide. In 2005 her native country, Germany, recognized her groundbreaking scientific accomplishments by building the RV Maria S. Merian, the nation's most sophisticated and well-equipped oceangoing research vessel.
From the late 1600s to the 1950s our journey examines numerous "firsts", like Jane Colden, America's first female botanist; Clare Marie Hodges, the first woman ranger in Yosemite and the United States; and Enid Michael, the first female ranger-naturalist. From women who were the first in their family to make a name for themselves (Caroline Dormon, a pioneering female forester) to women whose family connections provided unique opportunities (Susan Fenimore Cooper, daughter of author James Fenimore Cooper) this collection reveals the talents and contributions of significant women in natural history.
What would we do without regional environmentalists like Terry Tempest Williams and Verna Johnston, or world renowned scientist-writers like Rachel Carson whose most famous book, Silent Spring sold millions of copies and was printed in nearly two dozen languages?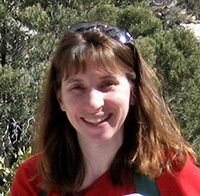 From artists and illustrators to researchers, writers and conservationists, these passionate and capable women deserve a special place in the understanding and protection of the natural world around us.
We hope that you will enjoy these short stories—there are many, many more!
Jennifer Skillen, Ph.D.