Contributors to This Issue
Richard Hilton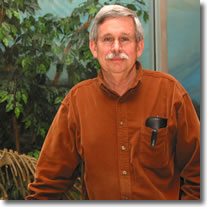 Richard Hilton is a professor of geology at Sierra College, a paleontological consultant and, with his wife Kristin, works as a world traveling naturalist. He received his Bachelors in Geology and a Masters in Earth Science at CSU Chico.
Dick is the chairman of the Sierra College Natural History Museum, the Northern California Natural History Museum and the Nevada Paleontology Association. He has taught geology and field paleontology at Sierra College since 1981. In 2003, Dick published Dinosaurs and Other Mesozoic Reptiles of California (University of California Press).
Shawna Martinez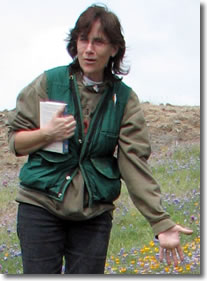 Shawna Martinez is a Professor of Biological Sciences and Natural Resources at Sierra College. She has a degree in Biological Sciences from the University of California, Davis, and a Master's degree from California State University, Sacramento. Shawna was a primary author of the Sierra Foothills Nature Guide (Sierra College Press, 2004.) She is also the campus faculty advisor for the Sierra College Science Club and ECOS, the Environmentally Concerned Organization of Students. Shawna is a Board Member of the Sierra College Natural History Museum.
Mark McLaughlin
Sierra Nevada cultural and weather Historian Mark McLaughlin is an award-winning nonfiction writer who has lived on Lake Tahoe's north shore since 1983. A popular lecturer, Mark teaches western history using dramatic stories, slide shows and informative field trips.
Mark has authored several books and written more than 200 articles for regional and national publications, including Nevada, Weatherwise, Sierra Heritage, Issues in Science and Technology, and the Grolier 2002 Science Annual. Mark's 2007 book, The Donner Party: Weathering the Storm, won the 2007 Best Nonfiction Book Award in 2006 by the Northern California Publishers and Authors Association. His website is: www.micmacmedia.com
J. L. Medeiros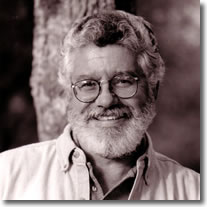 Joe Medeiros has hiked and studied in the Sierra for more than 35 years, lead countless trips of students and mountain enthusiasts, served as a National Park Ranger at Devils Postpile National Monument in the southern Sierra Nevada, and loves to share photographs and stories about his favorite place in the world. Medeiros recently retired from teaching biology at Sierra College, and was coordinator of the college's Interdisciplinary Program and many campus events, such as Earth Day. Joe has been honored as Sierra College Teacher of the Year in 1999, 2003, 2005 and 2008. He also taught for many years at Modesto Community College and was Director of the college's outstanding Great Valley Museum.
Randall Osterhuber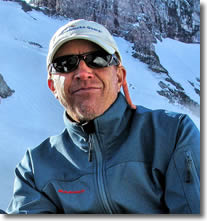 Randall Osterhuber is a snow hydrology researcher at the UC Berkeley Central Sierra Snow Laboratory, and an avalanche forecaster and safety instructor. Osterhuber is also an accomplished photographer whose work has appeared in such publications as Adventure Sports Journal; American Forests Magazine; Environmental Science and Policy; Nevada Magazine; Northwoods Magazine; Outdoor Photographer; Sierra Heritage Magazine; Sunset Magazine; and Via Magazine. Randall lives with his wife and daughter on the north shore of Lake Tahoe, California. For more information on his photography, log on to www.rophoto.com
Jim Wilson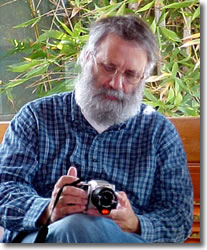 As an ecological biologist and photographer, Jim Wilson has worked for Sierra College for almost 40 years under the titles of Instructional Assistant, Media Specialist, Museum Director and Part-time Biology and Field Biology Instructor. During that time, he has earned degrees in Photography and Natural Sciences at Sierra College and a Master's in the Biological Sciences (M.A., CSU, Sacramento) with an emphasis in vegetational ecology. As an avid backpacker and naturalist, he has traveled, hiked, taught and photographed throughout California and the Western United States. Wilson has received awards for his work in photography, education and rare plant conservation (California Native Plant Society). Jim values sharing, "wildness" and ice cream.