Contributors to This Issue
Joe Medeiros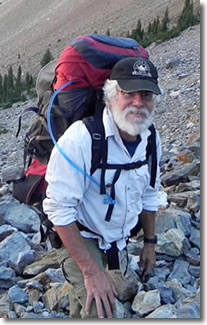 Joe Medeiros has hiked and studied in the Sierra for more than 35 years, lead countless trips of students and mountain enthusiasts, served as a National Park Ranger at Devils Postpile National Monument in the southern Sierra Nevada, and loves to share photographs and stories about his favorite place in the world.
Medeiros is retired from teaching biology at Sierra College, and was coordinator of the college's Interdisciplinary Program and many campus events, such as Earth Day. Joe has been honored as Sierra College Teacher of the Year in 1999, 2003, 2005 and 2008. He also taught for many years at Modesto Community College and was Director of the college's outstanding Great Valley Museum. In 2018 Joe was named Conservationist of the Year by the John Muir Association.


Shawna Martinez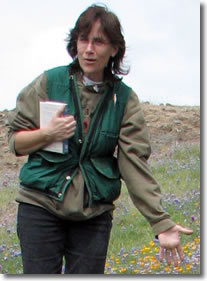 Shawna Martinez is a Professor of Biological Sciences and Natural Resources at Sierra College. She has a degree in Biological Sciences from the University of California, Davis, and a Master's degree from California State University, Sacramento.
Shawna was a primary author of the Sierra Foothills Nature Guide (Sierra College Press, 2004.) She is also the campus faculty advisor for the Sierra College Science Club and ECOS, the Environmentally Concerned Organization of Students. Shawna is a Board Member of the Sierra College Natural History Museum.
Richard Hilton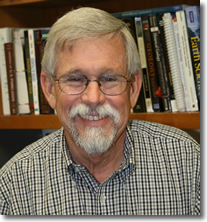 Professor Richard Hilton teaches geology and paleontology at Sierra College in Rocklin, CA. He is Co-Chair of the Sierra College Natural History Museum, a board member of the California State University, Chico Geoscience Board and emeritus board member of the Gateway Science Museum. He is also a paleontology consultant.
In 2003, Dick published Dinosaurs and Other Mesozoic Reptiles of California (University of California Press).
Ted Beedy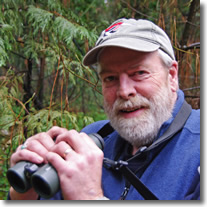 Ted Beedy has studied and photographed birds and other wildlife throughout the Sierra Nevada and California for more than 40 years. He has a Ph.D. in Zoology from the University of California, Davis.
He recently co-authored a new book with Ed Pandolfino, Birds of the Sierra Nevada: Their Natural History, Status, and Distribution, that describes the natural histories of birds of the Sierra Nevada, the origins of their names, the habitats they prefer, how they communicate and interact with one another, their relative abundance, and where they occur within the region. Each species account features original illustrations by Keith Hansen.
Jennie Skillen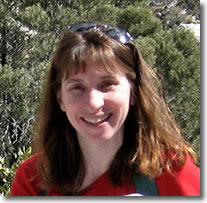 Jennie Skillen is Professor of Biological Sciences at Sierra College. She has a Bachelor's degree in biology from UC Davis and a dual-major Ph.D. in Wildlife and Fisheries Biology and in Ecology, Evolutionary Biology and Behavior from Michigan State University. Her dissertation focused on the influence of landscape structure on the diversity of the bird communities.
She has worked as a field biologist on projects ranging from San Joaquin kit foxes to jumping slugs with the U.S. Forest Service, California Department of Water Resources, Oregon Department of Fish and Wildlife, and Bureau of Land Management. She now teaches various zoology and natural history courses at Sierra College where she is also involved in the Sierra College Press and the Sierra College Natural History Museum.
Deren Ross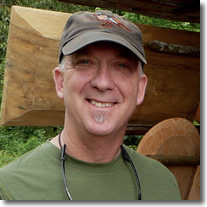 Deren Ross is a retired Water Treatment Plant Operator (PCWA) and naturalist with a special interest in birds, entomology, and animal behavior. He has a penchant for rediscovering the rare or unusual. As a life-long volunteer, he has contributed many years of service toward the protection, study, and appreciation of wildlife in Placer County.
He lives in Auburn, California and is a lifelong resident of Placer County.
Images provided by contributors.
Acknowledgements
Sierra College Press would like to thank the authors of these articles for their valuable time. expertise and efforts. Additional editorial assistance came from Dr. Barry Rice, Dr. Ted Beedy, Dr. Peter Moyle, Dr. Ed Pandolfino, Mike Price and Kristin Hilton. Many thanks to Keith Hansen (quail art), Eric Rewitzer and Annie Galvin ("California Rising" bear) for their generous permissions.
Images
All images used in Sierra College Press eJournals are to illustrate the articles presented. These low-resolution images are presented purely for nonprofit educational and research purposes and are non-commercial. The source listings below the article indicate the repository location of the original image. For further information or to obtain a high-resolution image for publication, contact the source directly.