Contributors to This Issue
Josena Aiello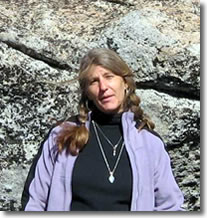 Josena Aiello is an older community college student who has been marveling at the way the natural world works her whole life. She longs to share the wonders of nature with everyone. A lifelong learner, she is a born teacher who sees every moment as an opportunity to explore the intricacies, adaptations and survival strategies of earths organisms.
She and her partner enjoy their Sierra College experience, and feel that the college is just beginning to understand its role in local environmental sustainability. The Environmentally Concerned Organization of Students club has been a great place to spend her community contributions, while trying to get information to her fellow students.
Keely Carroll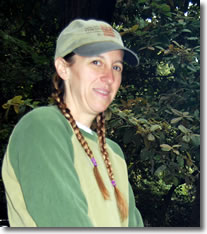 Keely Carroll is an Assistant Professor of Biology at Sierra College. After completing her Bachelor's at CSU, Sacramento, she worked for a few years at the Department of Fish and Game collecting data from salmonid species in the Sacramento and American Rivers before returning to CSUS to complete a Master's Degree in Conservation. It was while studying for her Master's that she discovered a love of teaching and started teaching as a graduate teaching associate in 1998. After completing a research project on the ecology of the western spotted skunk, she received her Master's degree in 2000 and started working as a part-time faculty member in biology for CSUS, Sacramento City College and Folsom Lake College.
In the fall of 2007 she started her full-time teaching career in biology at Sierra College where she teaches courses in general biology for non-major's students, natural history, environmental regulations and field methods in ecology. She hopes to further develop the non-major's biology program and to provide opportunities for field research to students at the college. Keely is also an active member of the Natural History Museum Committee.
Katherine Coppola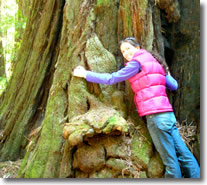 Katherine Coppola is finishing her second year as a Biological Sciences major at Sierra College, participating in several of the Biology Field Courses in ecology as well as being an active member of ECOStudents and the Phi Theta Kappa Honors Society.
She has a Bachelor's in the Arts from the University of California, Irvine, and plans to pursue a Master's in Marine Ecology.
Kristine Gilbert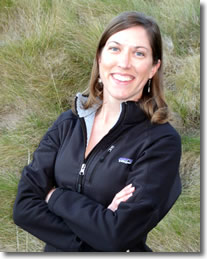 Kristine Gilbert is an Assistant Professor in the new Department of Environmental Studies and Sustainability at Sierra College. Kristine earned her Bachelor's degree from UC Davis and her Master's in Environmental Science from CSU Chico. She was a part time instructor at the Truckee Campus for five years before relocating full time to the Rocklin Campus in 2009.
She has served as a Conservation Program Director with Sierra Business Council, an Agricultural Water Quality Project Coordinator at the UC Cooperative Extension in Ventura County, and an Aquatic Toxicology Research Assistant at the UC Davis Marine Pollution Studies Lab. She has also assisted with research on salmon migration in the Central Valley of California and spent two years with the UC Davis Castle Lake Limnological Research Group.
Richard Hilton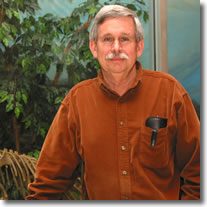 Richard Hilton is a professor of geology at Sierra College, a paleontological consultant and, with his wife Kristin, works as a world traveling naturalist. He received his Bachelors in Geology and a Masters in Earth Science at CSU Chico.
Dick is the chairman of the Sierra College Natural History Museum, the Northern California Natural History Museum and the Nevada Paleontology Association. He has taught geology and field paleontology at Sierra College since 1981. In 2003, Dick published Dinosaurs and Other Mesozoic Reptiles of California (Univ. of California Press).
Shawna Martinez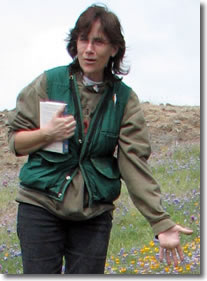 Shawna Martinez is a Professor of Biological Sciences and Natural Resources at Sierra College. She has a degree in Biological Sciences from the University of California, Davis, and a Master's degree from California State University, Sacramento.
Shawna was a primary author of the Sierra Foothills Nature Guide (Sierra College Press, 2004.) She is also the campus faculty advisor for the Sierra College Science Club and ECOS, the Environmentally Concerned Organization of Students. Shawna is a Board Member of the Sierra College Natural History Museum.
Joe Medeiros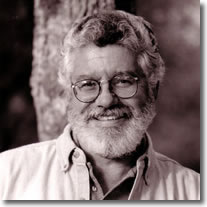 Joe Medeiros has hiked and studied in the Sierra for more than 35 years, lead countless trips of students and mountain enthusiasts, served as a National Park Ranger at Devils Postpile National Monument in the southern Sierra Nevada, and loves to share photographs and stories about his favorite place in the world. Medeiros recently retired from teaching biology at Sierra College, and was coordinator of the college's Interdisciplinary Program and many campus events, such as Earth Day.
Joe has been honored as Sierra College Teacher of the Year in 1999, 2003, 2005 and 2008. He also taught for many years at Modesto Community College and was Director of the college's outstanding Great Valley Museum.
Luseanne Raass
Luseane Rass chanced upon sociology and plans on transferring to the University of Hawai'i at Manoa; afterward, social work or education is where she hopes to put herself to good use. She grew up in the Bay Area and spent some time Tonga as well. Her bi-cultural worldview together with a strong academic foundation formed as a student Sierra College, she feels, has taught her to appreciate people for who they are and to stand up and fight for social justice.
Sara Schwartz Kendall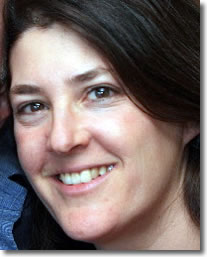 Sara Schwartz Kendall is an outdoor and indoor educator, trainer, and tutor. She also is an administrator for nonprofits and small businesses. Currently her consulting is for academic success, business communications, and helping people and businesses organize personnel, paper, and possessions.
She serves her local community in a variety of volunteering positions, and also as the Coordinator of the Coloma-Lotus Chamber of Commerce. Sierra College is invaluable for her continuing to learn about our natural world.
Jim Wilson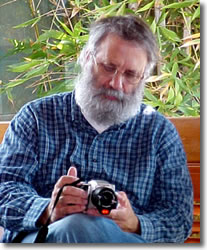 As an ecological biologist and photographer, Jim Wilson has worked for Sierra College for almost 40 years under the titles of Instructional Assistant, Media Specialist, Museum Director and Part-time Biology and Field Biology Instructor. During that time, he has earned degrees in Photography and Natural Sciences at Sierra College and a Master's in the Biological Sciences (M.A., CSU, Sacramento) with an emphasis in vegetational ecology.
As an avid backpacker and naturalist, he has traveled, hiked, taught and photographed throughout California and the Western United States. Wilson has received awards for his work in photography, education and rare plant conservation (California Native Plant Society). Jim values sharing, "wildness" and ice cream.
David Wyatt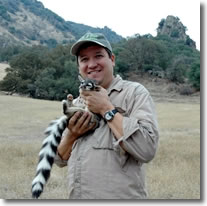 David Wyatt has taught biology and field ecology at Sacramento City College since 1998. He has studied bats in Belize, Mexico, and the United States. He has led numerous ecological tours in the Western Hemisphere and continues his 23-year Ringtail research in North America. Professor Wyatt brings a wealth of experience to the classroom and lecture hall.
Born in Hawaii in 1962, Wyatt settled in Sacramento as a child. As a student at American River College, he originally majored in criminal justice, but a class at ARC called "California Natural History" changed the course of his life and inspired him to pursue biology.
His influence extends far beyond the classroom. He also acts as the biological adviser for the Middle Mountain Foundation, a non-profit organization that educates the public about the Sutter Buttes, located in California's Central Valley and known as the smallest mountain range in the world. Wyatt also served for ten years as a CalTrans biologist.