Contributors to This Issue
Kristine Gilbert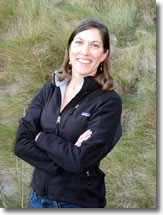 Kristine Gilbert is an Assistant Professor in the new Department of Environmental Studies and Sustainability at Sierra College. Kristine earned her Bachelor's degree from UC Davis and her Master's in Environmental Science from CSU Chico. She was a part time instructor at the Truckee Campus for five years before relocating full time to the Rocklin Campus in 2009.
She has served as a Conservation Program Director with Sierra Business Council, an Agricultural Water Quality Project Coordinator at the UC Cooperative Extension in Ventura County, and an Aquatic Toxicology Research Assistant at the UC Davis Marine Pollution Studies Lab. She has also assisted with research on salmon migration in the Central Valley of California and spent two years with the UC Davis Castle Lake Limnological Research Group.
Richard Hilton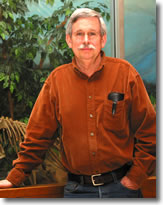 Richard Hilton is a Professor of Earth Science at Sierra College, a paleontological consultant and, with his wife Kristin, works as a world traveling naturalist. He received his Bachelors in Geology and a Masters in Earth Science at CSU Chico.
Dick is the chairman of the Sierra College Natural History Museum, the Northern California Natural History Museum and the Nevada Paleontology Association. He has taught geology and field paleontology at Sierra College since 1981. In 2003, Dick published Dinosaurs and Other Mesozoic Reptiles of California (University of California Press).
In an accompanying two-part video from the Sierra College iTunes University, Richard Hilton takes us around the world as he examines the fascinating story of Charles Darwin and the 1831-1836 voyage of the HMS Beagle. Richard Hilton has a life-long interest in Charles Darwin and has led numerous expeditions to the Galapagos Islands, South America, Africa, and has also traveled in Australia—all places that Darwin visited on the Beagle. His presentation on the Galapagos Islands can be viewed or downloaded from Sierra College's iTunes U site on iTunes. (Under the Campus Events section, select the Guest Lectures icon, then select Lectures, and the video in 2 parts is there.)
Take me to Sierra College on iTunes U (This will launch iTunes on your computer.)
If you need to get the latest, free iTunes player for Mac or PC, go here: http://www.apple.com/itunes/download/ (If needed, open iTunes preferences and set to show Podcasts).
Vernon Martin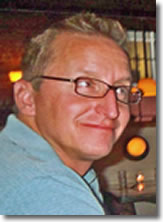 Vernon Martin has a B.A. in Philosophy from the University of California, Santa Cruz. He earned his M.A. in Philosophy from the University of North Texas.
He started teaching philosophy and humanities at Sierra College in 2005 and is now an Assistant Professor in the Philosophy and Humanities Department.
Jennifer Molina-Stidger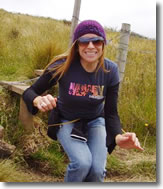 Jennifer Molina-Stidger is a professor of Anthropology at Sierra College. She holds a BA in English and Anthropology from UC Davis and an MA in Biological Anthropology from the University of New Mexico. She has taught at Sierra College for 10 years during which she was a recipient of the NISOD Excellence in Teaching Award (2007-2008) and was voted ASSC "Faculty Member of the Year" (2007-2008).
She is an active participant in Love Your Body Week and People & Culture activities at Sierra. Jennifer has lived and worked in Mexico while excavating archaeological sites and has travelled through Costa Rica, Australia and New Zealand. She loves sharing her passion for the study of humans (those living in the present and past) with others.
Jonathan Weiner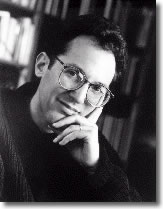 Jonathan Weiner's books have won the Pulitzer Prize, the National Book Critics Circle Award, the Los Angeles Times Book Prize, and many other honors.
While working on His Brother's Keeper, he was writer-in-residence at Rockefeller University. Now he teaches science writing at Columbia University's Graduate School of Journalism.
He lives in New York with his wife, Deborah Heiligman, the children's book author, and their two sons.