Contributors to This Issue
David Bunker, Sierra Sun

David Bunker is a reporter for the Sierra Sun newspaper, located in Truckee, California.
The Sierra Sun is one of the oldest newspapers in California, with roots going back to the gold rush era of the 1860s. The Sun and its predecessors have been published in Truckee since 1869. The newspaper is owned by Swift Communications. Until 2003, the Sun had been a weekly newspaper, except for a brief period in the 1970s. It expanded in 2003 to a twice-weekly publication, and then in 2006 to a five-day-a-week daily. The Sierra Sun publishes Tuesday through Saturday, with a circulation of 6,200.
Beverly Lewis, Placer-Lake Tahoe Film Office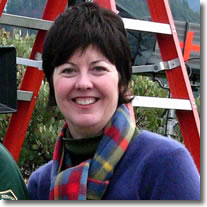 Beverly Lewis is the Director of the Placer-Lake Tahoe Film Office. Placer County and the North Lake Tahoe Resort Association support this office dedicated to attracting and supporting commercial, film, and television production in the area.
A native of Northern California, Beverly came to this position in 1998 following a three-year stint with the Louisiana State Film Office. Prior to her film commission work, Beverly produced and directed a number of PBS documentaries and has worked on commercials, independent films and music videos.
Gary Noy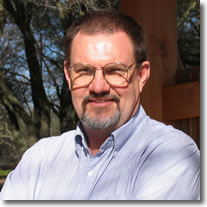 Gary Noy taught history at Sierra College from 1987-2007. He is the Founder and Director of the Sierra College Center for Sierra Nevada Studies and Coordinator of the Sierra Nevada Virtual Museum.
Gary is the author of the best-selling Distant Horizon: Documents from the 19th century American West (University of Nebraska Press, 1999). He was named Sierra College Part-Time Instructor of the Year for 2004-2005. In 2006, the Oregon-California Trails Association, a national historical organization, named Gary the "Outstanding Educator of the Year."
Online Archive of California


The Online Archive of California (OAC) is a project of the California Digital Library developed at the University of California, Berkeley. The OAC brings together historical materials from a wide variety of California institutions, including museums, historical societies, and archives. Over 120,000 images; 50,000 pages of documents, letters, and oral histories; and 8,000 guides to collections are available. Offering easy-to-use search and viewing tools, the OAC organizes images into thematic and institutional collections, such as historical topics, nature, places, and technology.
Sierra Nevada Virtual Museum

Sierra Nevada Virtual Museum (SNVM) is a multimedia, interactive online museum presenting the rich cultural and natural history of the Sierra Nevada. SNVM presents Galleries that highlight the arts, history, and natural history of the region. The site offers Special Exhibits that feature biographies and profiles, places to visit, field trips to wondrous sites, and an extensive image gallery. SNVM also provides information sources, resource links and a calendar of events. Since its launch in 2005, SNVM has had more than 1.5 million visitors from 158 countries. Sierra Nevada Virtual Museum is a project of Sierra Community College, located in Rocklin, California.