Contributors to This Issue
Brian Haley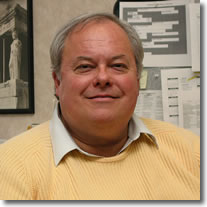 Brian is the Dean of the Library/Learning Resource Center (LRC) at Sierra College. Previously, he worked for Butte Community College as the Director of Library Services.
Brian holds a Bachelor of Art and a Master of Art degree in Greek and Latin Languages and Literature from Harvard University. He also earned a Master of Science in Library and Information Science from Drexel University.
Mark McLaughlin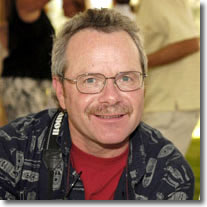 Sierra Nevada cultural and weather Historian Mark McLaughlin is an award-winning nonfiction writer who has lived on Lake Tahoe's north shore since 1983. A popular lecturer, Mark teaches western history using dramatic stories, slide shows and informative field trips.
Mark has authored several books and written more than 200 articles for regional and national publications, including Nevada, Weatherwise, Sierra Heritage, Issues in Science and Technology, and the Grolier 2002 Science Annual. Mark's 2007 book, The Donner Party: Weathering the Storm, won the 2007 Best Nonfiction Book Award in 2006 by the Northern California Publishers and Authors Association.
He recently was featured on the Weather Channel as an expert on Sierra Nevada skiing and weather.
Charles McGlashan
"Lewis Keseberg of the Donner Party" is from The History of the Donner Party (1879), written by Charles Fayette McGlashan (1847-1931). McGlashan was a well-known figure in Truckee, the site of the Donner Party Tragedy.
Charles McGlashan immigrated to the United States from Scotland as a young boy. Accepting a job offer to teach, he arrived in the small village of Truckee in the 1860s. With the exception of three years spent in Santa Barbara, California, he would call the Sierra home for the rest of his life. In addition to teaching, McGlashan was a self-taught attorney, an amateur inventor, local historian, promoted winter sports and was published the Truckee newspaper. McGlashan also served his hometown as a California State assemblyman.
Easily seen from Interstate 80, Truckee has the familiar site of a unique Quonset hut with an adjoining tower that houses a "rocking stone." This spot was once the home of Charles Fayette McGlashan. In 1879, he wrote the authoritative "History of the Donner Party," still used today as a reference work, and became a renowned collector of butterflies, which were displayed at his no longer existing museum at the "rocking stone" location. The museum also housed Donner Party artifacts.
Gary Noy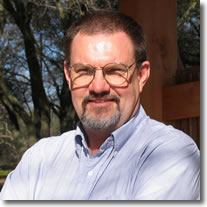 Gary Noy taught history at Sierra College from 1987-2007. He is the Founder and Director of the Sierra College Center for Sierra Nevada Studies and Coordinator of the Sierra Nevada Virtual Museum.
Gary is the author of the best-selling Distant Horizon: Documents from the 19th century American West (University of Nebraska Press, 1999). He was named Sierra College Part-Time Instructor of the Year for 2004 - 2005. In 2006, the Oregon-California Trails Association, a national historical organization, named Gary the "Outstanding Educator of the Year."
Daniel DeFoe, editor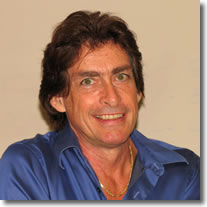 Daniel DeFfoe is Professor of History and Communication Studies at Sierra College. A graduate of Fresno State, Dan has advanced degrees and training from CSU Sacramento (M.A. History) and U.C. Davis (Ph.D. program).
He has been at the Rocklin campus since 1990. DeFoe has been named Sierra College "Teacher of the Year" on nine occasions.
Prior to joining the faculty, Dan was employed for many years in the television and advertising industries and earned multiple awards for his work.