Welcome to the Journal of Sierra Nevada History & Biography
Daniel DeFoe, Executive Editor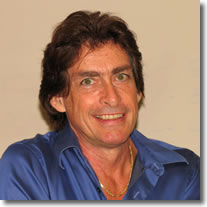 Greetings and welcome to the first edition of Snowy Range Reflections: a Journal of Sierra Nevada History and Biography, a unique online magazine dedicated to the history and heritage of the Sierra Nevada.
Sierra Nevada means "the snowy range" in Spanish, and to reflect upon the "grand show" is to consider a vast and wonderful array of topics. Here you will find authors-- local to world renowned; and offerings--historical to anecdotal, that are devoted to the Sierra Nevada and surrounding regions. Our hope is for our journal's content to be enlightening, but always fresh and surprising.
Snowy Range Reflections will be published in three annual online editions: Winter, Spring-Summer, and Fall. Each issue will be centered on a topical theme. For this, our inaugural issue, our motif is elemental, like the Range of Light itself: earth, fire, water, and wind.
In this edition, all these elements are represented. We meet former State Geologist Charles Haley in an insightful and moving tribute written by his son, Brian Haley. Historian Gary Noy writes about the terrible Grass Valley fire of 1855, a harrowing account of destruction and, out of the ashes, hope and heroism. Sierra Nevada cultural and weather historian Mark McLaughlin contributes an interesting essay concerning schemes of water diversion from Lake Tahoe in the 1870s, and the potential violence it engendered. And, if you count the snow-laden winds that blocked the ill-fated Donner Party, we have our fourth element in Charles McGlashan's gripping 1879 interview with a survivor who made a compact with his conscience to survive. Finally, enjoy the remarkable historical photographs of Désiré Fricot in our snowy range gallery.
All in all, we hope we've offered an interesting, colorful, and entertaining experience in this first edition of Snowy Range Reflections. You are invited to dig in, and discover gold.
Daniel DeFoe
Executive Editor
Professor of History, Sierra College