Welcome to the Journal of Sierra Nevada History & Biography
David Kuchera and Jay Hester, Editors
GOLD! GOLD FEVER! GOLD RUSH!
GOOD AS GOLD! GOLDEN CALIFORNIA!
Gold as a symbol of power, success and wealth has been the catalyst for expeditions, migrations and wars. Historical desire for the precious flake has seen the foundation and destruction of empires. And in the empire of granite, the Sierra Nevada, the story is well known, as gold fever set off one of the greatest movements of hopeful humanity in world history.
In this edition of Snowy Range Reflections, a Journal of Sierra Nevada History and Biography, we'll explore the rugged romance and the harsh reality of the California gold fields. First we shall consider the term "Mother Lode" that describes the Sierra's gold country and then examine the painstaking and often painful process of separating gold from rock. It began with a pan but evolved to huge hydraulic monitors with the power to remove entire mountainsides. We'll tour the remains of Jackson's Kennedy Mine tailing wheels that crushed and transported ore until 1942 and then descend into the depths of Grass Valley's Empire Mine.
Director of the Center For Sierra Nevada Studies on the Sierra College campus, Gary Noy lectures in this issue about his own heritage, the Cornish, who came in large numbers to work the gold country's mines. We'll also hear from Gary Kurutz, who is the Director of Special Collections of the California State Library in Sacramento. Mr. Kurutz shares his "word pictures" of the Gold Rush era. Speaking of pictures, our gallery offers selected historic photographs of old Coloma where today stands a statue of the man who picked the first nugget from the channel bed of John Sutter's sawmill—James Marshall. The sad tale of James Marshall presents a side of the man many have never seen. Finally, we hope you'll be delighted with the story of the "twelve pound nugget" that forty-niners came from miles around to see for themselves and afterwards agreed to keep its remarkable secret.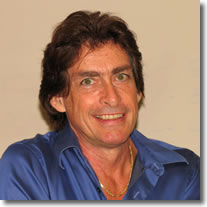 So grab your pan and come along, keeping in mind always that lest you be thought "off your rocker" "all that glitters is not gold."